BlindMonkeyMedia S.A. specializes in creating real estate websites in Costa Rica and the rest of the world.
Our real estate website designs are full of features that will help you achieve maximum traffic and revenue due to it easy navigation, real estate software and interactivity.
Some of the Costa Rica Real Estate Websites we have designed
These are some of the features that will be included in the real estate website design:
1. Real Estate Website Design Services – We will create 3 templates for you to choose from according to your specifications
2. Real Estate Management Software – We install Open-Realty or JEA real estate software. Both real estate software are a top notch real estate software that are used by several real estate companies around the world and these are some of the features each software offers:
The software is easy to use allowing for easy changes to the information you want to give out about a property.
Search Feature
Supports Multiple Property Classes
Virtual Tour
Images and image viewers
Featured Properties
Enables Google Map and Neighborhood information
Allows the use of agents with their own independent login
And much more…
*Please note we do not own the software. It is an open source software that we install & change to fit your needs
3. Real Estate Newsletter Software – The newsletter software allows you to:
Allows you to capture email and information
Allows you to create several newsletter templates
Keeps track of your email list
Allows you to send out your newsletter
Keeps track and keeps statistics of the emails you send out
4. SEO Friendly – All of our real estate website designs are SEO friendly meaning that it will include all of the proper meta tags as well as be friendly to search engine robots to go through.
5. Easy Navigation – One of the key elements of a website is the ability to make it easy for your visitors to find what they are looking for while at the same time leading them towards what you want them to look at for increased conversion.  This is exactly what we have in mind when we design a real estate website for you.
6. Real Estate Blog – We will install a blog on your website which will add more content and accessibility to your website.  Today, a blog is an important part of any business as it allows you to give your visitors up-to-date information and create more back links to your website for SEO purposes.
7. Price – Our basic price for the above features for a real estate website is $600.00 USD.  Additional features will cost extra.
---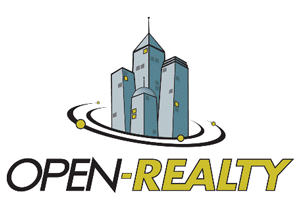 Examples of Websites that use the Open Realty Real Estate Software:
Costa Rica Real Estate – www.ticorealty.com
Examples of Websites that use the JEA Real Estate Software: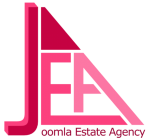 Real Estate Costa Rica – www.costaricarealestatehunter.com
Costa Rica Properties – www.a1costaricaproperties.com
Gated Communities Costa Rica – www.gatedcommunitiescostarica.com
We also offer:
Real Estate SEO Services – Get your real estate website some traffic by letting us place your website on the first search engine result page.  Click here for more information.
Real Estate Marketing – Having a great real estate website is just the first in having a succesfull real estate business.  The next step is to get the word out that you are open and ready for business.  use our expert and proven online marketing services and watch as your website starts making you money! Click here for more information.
---
For more information please contact us by using the form below or email us at info@blindmonkeymedia.com