Online marketing does not have to be expensive for a start up business.  Online marketing is actually the best low cost solution for a business that is just starting since a good portion of online marketing is free and only requires a company to dedicate a large amount of time on the internet.
It just takes the will to want to spend hours on the internet working on building back link, joining social networks that relate to your industry and searching the internet for business opportunities.
An example of this is BlindMonkeyMedia.com. BlindMonkeyMedia has spent practically nothing on advertising since its inception 4 months ago. Yet this company gets an average of 3 work request per week and has a 68% conversion rate.
These numbers may not mean much to a large company but when you are talking a few thousand dollars in profit from each client every month; it does add up to a substantial amount.
The strategy involves getting involved the following types of online marketing methods:
SEO (Search Engine Optimization)
Taking advantage of free classified ads
SEM (Search Engine Marketing)
EBay
Press Releases
Social networks
And many other free venues of advertisement like this article for example.
Any Start Up company can take advantage of this if they are willing to spend the time on it and actively get clients.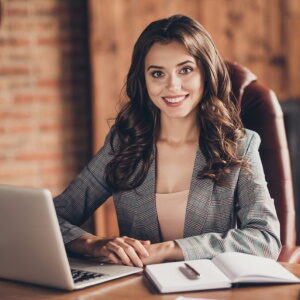 The drawback to this method is that the results will not happen overnight.  On the contrary, it will take at least 3 to 13 months to achieve conversions depending on how much time your company is willing to spend on the internet per week.
If you are looking for instant clients then traditional online marketing methods like media buying and such are best suited for your company.  Of course, your company will have to spend a larger amount of money.
If your company has the budget, then a combination of traditional online marketing and low-cost online marketing is ideal.
The success behind using such methods is actually very simple.  Your company just needs to be active in finding and making business connections on the internet by taking part in social networking websites, writing pertinent articles about your industry and name dropping your company, taking part in forums and offer people your advice and services as well as place your products and services in free online classified ads.
If a Start Up Company spends about 2 hours a day doing the above work the end results will be beyond your expectations.
BlindMonkeyMedia Online Marketing and SEO services can help your company achieve low cost online marketing with their internet marketing consulting services.  Just go to their online marketing services page, fill out the online marketing contact form and any of their internet marketing consultants will be glad to assist your company.
In our next article, we will go in-depth on how to use each method to market your company on the internet.

---
Fred St. John is an internet marketing consultant with over 20 years of online marketing experience and has worked for some of the top Fortune 500 companies in the world.  You can contact him at  fred_stjohn@hotmail.com.