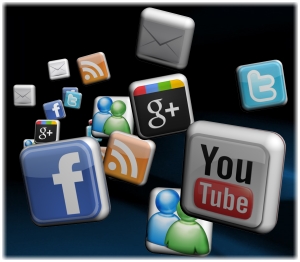 Social Media Marketing is a cost efficient way to tell a story about your products and services to a target audience in their own space.
Social Media marketing is very effective because today's internet users are smarter, more informed and desensitized to traditional online marketing.  Instead of the usual in your face advertising approach, Social Media uses inmost cases a softer advertising approach using a customer's friends, families and acquaintances.
Social Media Marketing should be in every online company's marketing arsenal and is considered a long term marketing strategy.
We offer the following types of Social Media Marketing Services:
Social Communities (facebook, twitter, Pinterest, etc…)
Business Social Media Networking(linkedin, APsense, etc…)
Video Marketing
Article Writing Campaigns

Blog marketing
Forum Marketing
Viral Marketing
Industry Forum Social Marketing
In a nutshell, Social Media Marketing is a time consuming process that will take 6 to 12 months before optimized results are reached.  The advantage of using Sociall Network Marketing is that once you have a large following and reputation as industry leader your company will be able to advertise itself to a a large base of targeted customer without having to purchase additional advertisment.
To learn more about Social Media Marketing and about our services please fill out our contact form: