Open a Sportsbook in Costa Rica or anywhere else in the World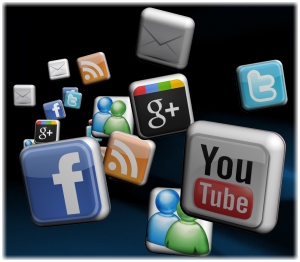 We offer sportsbook consulting services to help you create your own licensed sportsbook in Costa Rica.  If you are looking to open your own sportsbook in Costa Rica, BlindMonkeyMedia can help you acquire a gambling license, get a sports betting software to fit your needs, help you acquire a banking processing company, find office space, hire a staff and much more.
We have over 50 years of combined experience creating sportsbooks in Costa Rica as well as in the Philippines, Western Africa, Panama and Curacao.
We can smoothly guide you through the entire process from A to Z thanks to our experience, contacts and knowledge in the gambling industry.
---
Our Sportsbook Services Include:
Building the Sportsbook Website
Supplying Betting Software
Supplying the Customer Service Software
Supplying the Line Management Software
Assist in Acquiring a Company License
Hiring and Training Staff
Assist in Securing Office Space
Banking Methods Consultation
For more information, please fill out our Online Marketing Services Request Form.
*Please note that online gambling is not legal in most part of the United States and if you are an American citizen or reside in the United States, then the information on this page is for informational purposes only.
Minimum Requirements Needed to Open a Sportsbook in Costa Rica
Owning your own sportsbook in Costa Rica is no easy task, and BlindMonkeyMedia will facilitate the start-up process for you.  Here is some general information as to what is needed to open your very own Sportsbook in Costa Rica:
Money – To create an online sportsbook , you need enough capital to sustain overhead for at least two years without relying on profit.  The amount necessary will depend on many variables, such as:
Betting Limits – The higher the betting limit, the more money in reserve you will need.
Staff – The more people you hire, the bigger the payroll expense will be.
Banking Methods – The more banking options you want to have available, the more you will have to pay in monthly fees.
Office location –  Size and location will dictate the cost.
License –  You will need to open a company in Costa Rica which will cost around $500.00 USD plus lawyers' fees.
Hours of Operations – Longer hours mean a higher payroll expense.
Full Juice or Reduced Juice – This is one of the factors that affects your profit margin.
Credit or Post Up – This will dictate your banking methods.
and many more…
Software – You will need sports betting software that can handle taking bets, line management and customer service. Some of the best sports betting software come from Europe and Latin America and the price will vary based on the type of gamlbing options you want on your website.
For those who are on a tight budget and cannot pay hundeds of thousands of dollars to purchase or lease a gambling software, the sportsbook pay per head option may be for you.  A pay per head service allows you to have your own sports betting platform, website url and players while charges you from $5-$30 a week pler player.
Dedicated Server – A dedicated server is essential to owning an online sports betting website since you will be using sophisticated software, and you will also need a large data base and bandwidth.  Please note that the dedicated software cannot be located in the United States due to the online gambling laws.
Start Up Cost Example for opening a sportsbook in Costa Rica (1 year)
Software (Betting, Customer Service, Line Management)$25,000.00 USD and up
| | |
| --- | --- |
| Website (using one of our templates) | $6,000.00 USD |
| Utilities: | variable |
| Staff (customer service, sales, line manager and IT) | $80,000.00 USD |
| Banking(credit card, moneybooker, bankwire) | $12,000.00 USD |
| Small office rental in a reasonably price area | $36,000.00 USD |
| Company Registration in Costa Rica | $6,500.00 USD |
| Dedicated Server Cost | $1,200.00 USD |
| Total Estimated Start Up Cost | $163,500.00 USD |
If you would like more information about opening your own sportsbook in Costa Rica which can be used to take bets anywhere in the world like in Africa with  pari sportif virtuel, Canada and such, please contact us by filling out the form below
*Prices shown are estimates.
*Please note that online gambling is not legal in most parts of the United States. If you are an American citizen or reside in the United States, this page is for information purposes only.
**Transferring funds for gambling purposes is not legal in the United States.