SEO Website Design Services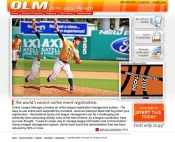 Let us design yourwebsite to maximize it full SEO potential.  Having your website rank in the first search engine result page is a must for any business trying to be succesful on the internet.
SEO is a two step process and the first step is to start with on-site SEO.  This means that all of your website pages must have the correct text content, structure and meta tags in order to be able to rank well on search engines like Google, Bing and Yahoo.
Our SEO website design service will include the following services which is guaranteed to improve your website´s traffic.
Attractive, High Converting and SEO Friendly Website Template
Additions like RSS feeds, blog, forum, Email Capture, Videos and more
Meta Tag Optimization
Website and Keyword Analysis
Graphic Design
On-Site SEO on all of your website pages
SEO Website Re-design
If your current website is not bringing you the traffic it needs desite having multiple backlinks then the problem may be because it does not have the right content, structure and meta tags.  This is where we come in and help you redisgn your website to maximize its SEO effectiveness
See our Website Design Page to see examples of our Website Design Work.

If you are interested in our SEO Website Redesign services, please fill out our Online Marketing Services Request Form
or
go to our Contact Us Page for Contact options.