When we first started our company, BlindMonkeyMedia.com, we were a small online marketing company with a very small budget.  It was not always feasible to get a steady source of revenue which became a source of stress at the end of each month when it came time to pay our staff and basically all of our monthly expenses.
Today, we no longer have that problem but we wanted to share how we were able to come up with alternative methods for the company to earn income that did not rely on acquiring and retaining clients.  The next few articles will go into details about how we achieved financial stability which today has turned into a very profitable income generating apart from our normal Website Design services and our marketing services.
Joining several affiliate programs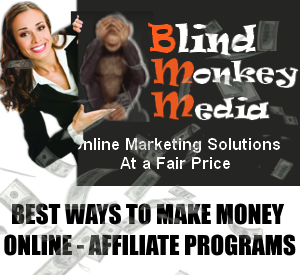 Since our staff was made up of various website designers, programmers, SEO and Social Media Experts(check out this press release so you can see how good we are at Social Media Marketing). We knew that we had the resources to create specific traffic to any websites we wanted.
So the solution was simple; use our skills to create high traffic and targeted visitor demographic websites for specific affiliate programs.  For those who are not familiar with an affiliate program here is the definition:
Affiliate Program/Marketing – A type of performance-based marketing in which a business rewards one or more affiliates for each visitor or customer brought by the affiliate's own marketing efforts. The industry has four core players: the merchant (also known as 'retailer' or 'brand'), the network (that contains offers for the affiliate to choose from and also takes care of the payments), the publisher (also known as 'the affiliate'), and the customer. The market has grown in complexity, resulting in the emergence of a secondary tier of players, including affiliate management agencies, super-affiliates and specialized third party vendors.
How to Choose an Affiliate Program
Now that we had a general goal, we only need to figure out which affiliate program to join.  In order to have a successful website, you have to have a website that you are knowledgeable about.  The more you know about a specific topic, the more higher your chances of success.
Also, we had to find affiliate programs that gave you the highest commission or cost-per-acquisition.  So here is what we found.
Affiliate Programs that Give You the Most Revenue
Gambling Affiliate Programs
We found out that gambling companies are willing to give you top dollar for clients as unlike joining an affiliate program that is based on buying items online, most gamblers are repeat customers on a weekly basis.  In a gambling affiliate program, you earn from 15% to 40% of the player's monthly net losses.  Since the house always wins on the long run, this is a sure way to make fast and steady money.
Do keep in mind that we ended up creating several gambling websites and that not all of them became succesful.  It took a few different tries before we hit on the perfect combination.  Some of our best success is SportsbookSOS, a sportsbook reviews watchdog and GetSportsMedia, a sports handicapper.
Here are the gambling affiliate programs that we have joined and recommend:

Commission.bz – This affiliate program targets people that bet on sports and give out 15% to 35% in commission every month.
This program has been very lucrative for us and we could probably stop taking new clients right now and our company would remain in the black from the monthly income we earn from them.  Some of their brands include: Betonline.ag and SportsBetting.ag. If you are interested, Click Here to join their affiliate program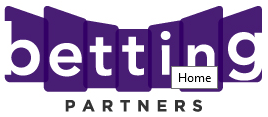 BettingPartners.com – This is another great gambling affiliate program that is one of the original gambling affiliates.  This affiliate program gives you access to not only sportsbooks but also to casinos and poker sites.  Some of their brands include, Bodog, Bovada, Cafe Casino, Downtown Bingo and many more.
This affiliate program only pays you in Bitcoin and the commission will depend on how many players and traffic you are able to give them.  Most will start with an affiliate commission around 25% and can go up to 35%.
Now, not everyone is into gambling but we have found other affiliate programs that are worth mentioning that are based on internet shopping.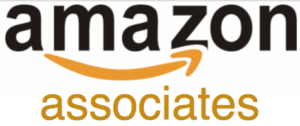 Amazon Affiliate Program – Amazon is a known brand that has been around sine 1994 that started out as an online bookstore. Since then, this American company based out of Seattle, WA has turned into a known and trusted electronic commerce and cloud computing company. It is the largest Internet-based retailer in the United States and world by total sales and market capitalization and gives you 10% commission for all of your sales.
The advantage of using the Amazon Affiliate program is that you can target pretty much any product to your website and individual pages.  This makes it a lot easier to convert your website visitors into purchasing product from Amazon.
They are several other affiliate programs we have joined over the years and it is pretty much up to you on which affiliate program will work best for you so do some searches and join the program that best fits your website.
Good Luck!