FOR IMMEDIATE RELEASE: April 13, 2009
Costa Rica – Internet marketing consultant company, BlindMonkeyMedia.com just brokered a deal with graphic design company RemediosGraphic.com to partner in an effort to offer faster and more affordable graphic design services to its clients.
The decision to partner with RemediosGraphic.com was due to an overwhelming demand for quality graphic design that BlindMonkeyMedia was not prepared to handle.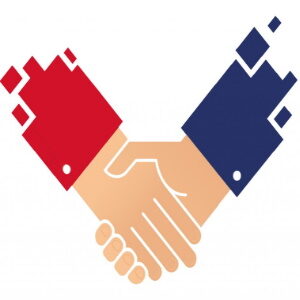 "As of last month, "said Enrique Sulat, the head of graphics for BlindMonkeyMedia "we began receiving over 20 website and graphic design request every week from various companies.  Even though we wanted to assist all of these companies, we just did not have the resources for that large of a demand."
The decision to pick RemediosGraphic.com as a partner was an easy choice because they have an excellent reputation in Costa Rica for quality graphic design work.   RemediosGraphic.com was also looking for a partner to bring them to the international scene which made the marriage of these two companies perfect.
The integration of the two companies will take place in the following month which will include the shuffling of office space, policies and employees.  The integration of both companies will be handled by the Vice President of BlindMonkeyMedia, Lindsay White and the owner of RemediosGraphic.com, Roberto Remedios Araya.
"We are happy to have found such a great partner with BlindMonkeyMedia, "said Mr. Arayas of RemediosGraphic.com, "BlindMonkeyMedia has an excellent reputation in the marketing world and I am certain that our partnership will bring about a long bout of prosperity for all of us."
Details of the partnership include 10% of the BlindMonkeyMedia private shares going to RemediosGraphics.com and a 30% ownership of RemediosGraphic.com going to BlindMonkeyMedia.
###
BlindMonkeyMedia is a marketing company that offers online marketing, website design, programming and SEO Services, along with free marketing content and sports betting software.  BlindMonkeyMedia is a registered private corporation out of San Jose, Costa Rica with offices around the world and backed by over 30 years of combined experience in the online marketing, SEO consulting, programming, website and graphic design industry. Visit www.www.blindmonkeymedia.com or e-mail us at pr@blindmonkeymedia.com  for more information.
RemediosGraphic.com is a privately owned graphic design company based out of San Jose, Costa Rica.  The company offers graphic design, website design, animations and logo design services.  Visit www.remediosgraphic.com or email them at info@remediosgraphic.com for more information about the company.
Safe Harbor Statement: Statements in this announcement that are not strictly historical may be "forward-looking" statements, which involve risks and uncertainties. These include risks and uncertainties relating to customer and supplier relationships and prices, competition, market demand, litigation and other contingent liabilities, the integration and operation of acquired businesses, and economic, political, governmental and technological factors affecting BlindMonkeyMedia´s operations, markets, products, services and prices, among others, as set forth in public filings.